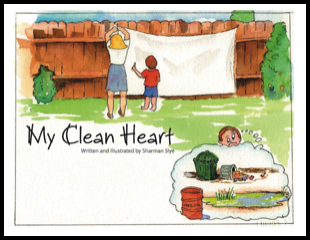 My Clean Heart
Three stories leading a child thru salvation, temptation, the choice to sin, repentance, forgiveness and restoration! It answers the questions 'Where is my spirit?" and "I'm little, He's BIG, how can he live in my heart?"
Click here for free download!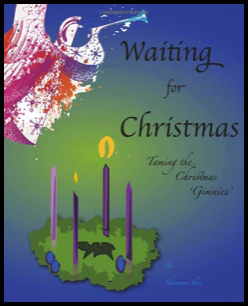 "Waiting for Christmas: Taming the Christmas Gimmies"
25 Family Activities to change the focus of Christmas from GETTING to GIVING, from TOYS to TRADITIONS, and from our DOLLIE'S DREAM HOUSE to the MANGER?


Click here to view or purchase!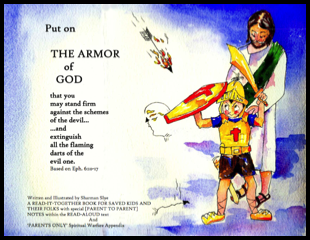 The Armor of God
A READ-IT-TOGETHER BOOK
FOR SAVED KIDS (8 and up)
AND THEIR FOLKS with special [PARENT TO PARENT] notes within the READ-ALOUD text.


Click here for free download!