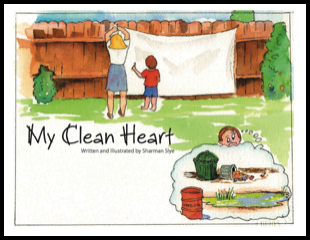 My Clean Heart
Three stories leading a child thru salvation, temptation, the choice to sin, repentance, forgiveness and restoration! It answers the questions 'Where is my spirit?" and "I'm little, He's BIG, how can he live in my heart?"
Click here for free download!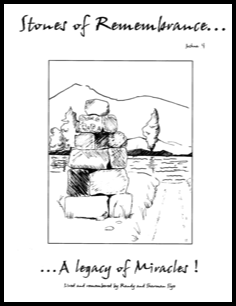 Stones of Remembrance
Stones of Remembrance, a Legacy of Miracles
As Lived by Randy and Sharman


This book details the life and times of believers as the Lord continues to bless and provide for them.


Click here for free download!
The Armor of God
A READ-IT-TOGETHER BOOK
FOR SAVED KIDS (8 and up)
AND THEIR FOLKS with special [PARENT TO PARENT] notes within the READ-ALOUD text.


Click here for free download!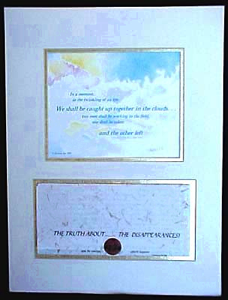 The Family Rapture Legacy KIt
12 x 16

FAMILY RAPTURE LEGACY™ Kit is a
FREE DOWNLOAD

Caption box reads:

The truth about ...THE DISAPPEARANCES. Open the envelope after it happens.
Complete instructions for this Interactive Evangelism Kit are included to tell you what to do when curious friends ask...

"What is that letter under the glass?"

WARNING:
Dial-up takes 28 minutes to download art print and
approx. 10 minutes per letter page. BE PATIENT. Then take a copy of this page to get a mat cut.

Fits a standard 12x18 frame.
Double Mat Not Included.